Lifetime Powertrain Warranty

Eich care and support.
It truly is a lifetime.
Choosing a vehicle shouldn't feel like a gamble. Whether it's a new Volkswagen model, certified pre-owned vehicle, or used vehicle, when you decide to make a purchase, you want all your hard work and research to pay off with a positive ownership experience. With the Lifetime Powertrain Warranty from Eich Volkswagen, you'll feel a sense of comfort knowing that your investment is backed up by coverage you can rely on without fail.
No Catch.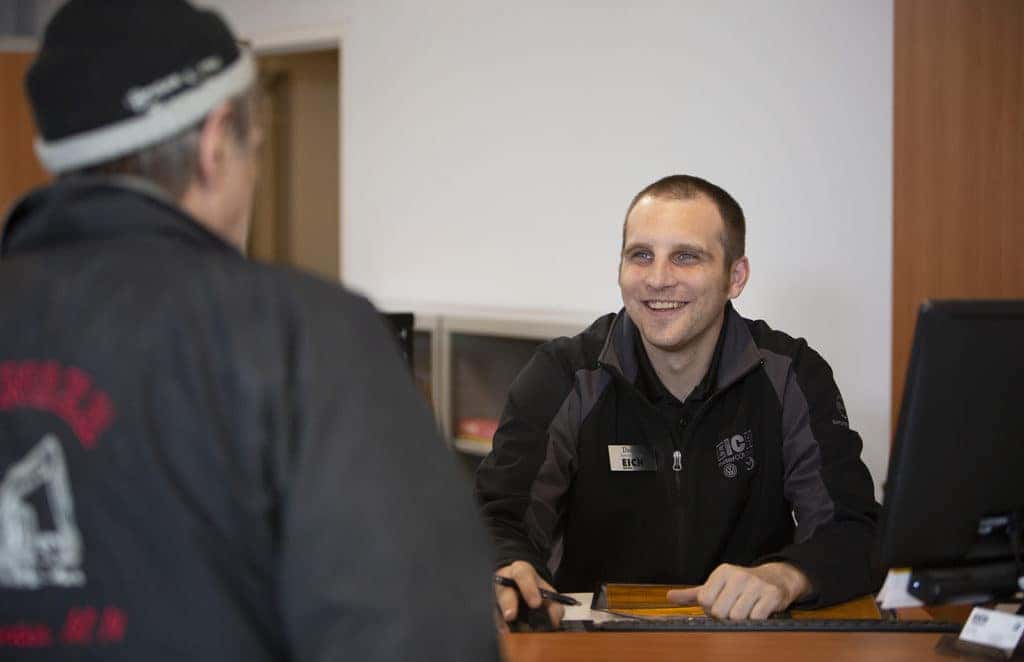 Protection. For Life.
The Lifetime Powertrain Warranty covers 100% of the parts and labor on all listed components.* Simply stick to your vehicle's maintenance schedule to ensure coverage.**



What is covered?
The Lifetime Powertrain Warranty from Eich Volkswagen covers your vehicle's most important components and systems: the engine, transmission/transfer case/all-wheel drive assembly, seals & gaskets, and drivetrain assembly.
How much is it?
Nothing! The Lifetime Powertrain warranty is included at no extra charge on all new Volkswagen vehicles and most used vehicles less than 10 years old and under 100,000 miles. The warranty remains valid for the entire period you own the car.

Is there anything I need to do?
Keeping your Lifetime Powertrain Warranty current is easy: just keep to your vehicle's factory maintenance schedule, and we'll cover the claims. You can even take advantage of our Volkswagen Care Prepaid Program, which allows you to prepay for recommended services. Or, visit our VW Xpress lane to get your basic VW maintenance needs taken care of in a quick and convenient manner.
Where can I get it repaired?
Here at Eich Volkswagen, or anywhere else! If you have your car repaired by an ASE-Certified repair facility and keep your receipts, your warranty will remain current. If you'd prefer to schedule service in St. Cloud, MN, Eich Volkswagen offers the experienced mechanics and technicians that upholds the value of your vehicle and your warranty.

Do I need to come back for a claim?
Not at all! You can have claims performed at any ASE-Certified repair shop, however there will be a deductible charge. Claims performed at Eich Motor Company are completely free of charge.

Can I get more coverage?
Absolutely! Any of our vehicles that include our Lifetime Powertrain Warranty are eligible for numerous extended service plans giving you a wide range of extra coverage and protection. We offer the People First Warranty, a 6 year/72,000-mile bumper-to-bumper warranty for new Volkswagen models. Our certified pre-owned Volkswagen models also come with limited warranty coverage, so you'll always be in good hands at Eich Volkswagen! Speak to one of our St. Cloud auto finance specialists if you are interested in learning more about our Lifetime Powertrain warranty and other Volkswagen warranties!
*Free of charge when performed at Eich Mazda. Repairs performed at other shops may have a deductible charge.
**Customer is not required to perform maintenance at Eich Volkswagen in order to keep warranty current.

What exactly is covered?
All Seals and Gaskets
Engine (Gas/Diesel)
All Internally Lubricated Parts

Cylinder Heads

Engine Block

Engine Mounts

Flex Plate

Flywheel & Ring Gear

Harmonic Balancer

Intake & Exhaust Manifolds

Oil Dipstick & Tube

Oil Pump

Oil Pump Drive Socket

Oil Pan*

Timing Chain/Belt

Timing Chain Tensioner

Primary Fuel Pump

Valve Covers*
Automatic Transmission
All Internally Lubricated Parts such as:

    Bands

    Bearings & Bushings

    Clutch Plates

    Friction & Steel Drums

    Gears

    Governor

    Internal Valves

    Oil Pumps

    Rings

    Servo Units

    Shafts

Torque Converter

Transmission Mounts

Vacuum Modulator

Transmission Case*



Manual Transmission

All Internally Lubricated Parts such as

    Bearings & Bushings

    Gears

    Internal Shafting Components

    Main Drive Gear

    Main Shaft

    Shafts & Spacers

    Synchronizing Drum

Transmission Case*

Transmission Mounts
Turbo/Supercharger

All Internally Lubricated Parts

Housing*
Drive Axle Assembly (Front & Rear)

All Internally Lubricated Parts within the Drive Axle Housing

Center Carrier Bearing

Constant Velocity Joints

Double Offset Joints

Drive Shaft/Yolks

Locking Hub Mechanisms

Propeller Shafts

Drive Axle Housing*
Transfer Unit

All Internally Lubricated Parts within the Transfer Case

Transfer Case*
*If damaged by internally lubricated part
You can trust Eich Volkswagen, your employee-owned St. Cloud, MN VW dealership, to offer premier service for clients in Sartell, Elk River, and beyond.
If you have specific questions, our St. Cloud, MN service center can help. We've been putting our customers first since 1898, so you can trust and rely that we will do everything we can to exceed your expectations. Customers from Elk River to Sartell can expect more from our local VW dealership. Get in touch with our team today.
Warranty applicable to vehicles purchased after March 1, 2018.